All behavior is communication. What are your students telling you?
All behavior is communication — including and especially what we might consider bad behavior. Often, in response to our students' undesirable behavior, we institute rewards- or compliance-based systems in our classrooms and schools. But external motivation systems do not create classrooms of students who are interested and invested in their education. In fact, they are actively harmful to the pursuit of an engaging, effective learning environment. Rather than focusing on rewards- and compliance-based systems, educators can instead invest their resources into identifying and addressing their students' core needs.
Psychologist William Glasser defined five core human needs "which provide motivation for all that we do." Inspired and informed by his work, as well as decades of research by psychologists, educators, and child development experts and nearly 30 years of direct experience working with teachers and school leaders, Center for Inspired Teaching has framed these needs in the context of school: Autonomy, Belonging, Competence, Developmental Appropriateness, and Engagement. Because we learn and grow best when our needs are met, when we're not thriving, these unmet needs are likely the root of the problem.
The Inspired Teaching ABCDE of Learner Needs assessment tool provides an effective, simple framework for identifying and addressing gaps in students' — and teachers' — core needs. Learn more below.
Center for Inspired Teaching and our ABCDE of Learner Needs framework has been selected for the HundrED Global Collection 2024! As one of 100 chosen innovations — out of more than 3,000 applicants worldwide — the ABCDE of Learner Needs has been recognized by HundrED's panel of expert judges as an important tool educators everywhere can use to create classrooms rich with intrinsic motivation and where both students and teachers are engaged and enthusiastic. Learn more about HundrED and the Global Collection here. 
What better way to ring in 2024 than with your Hooray For 2024 desk calendar from Center for Inspired Teaching? Featuring insights, strategies, and resources for bringing our ABCDE of Learner Needs framework into the classroom every month, all year long, the Hooray For 2024 desk calendar is a beautiful, useful, and joyful FREE resource for educators.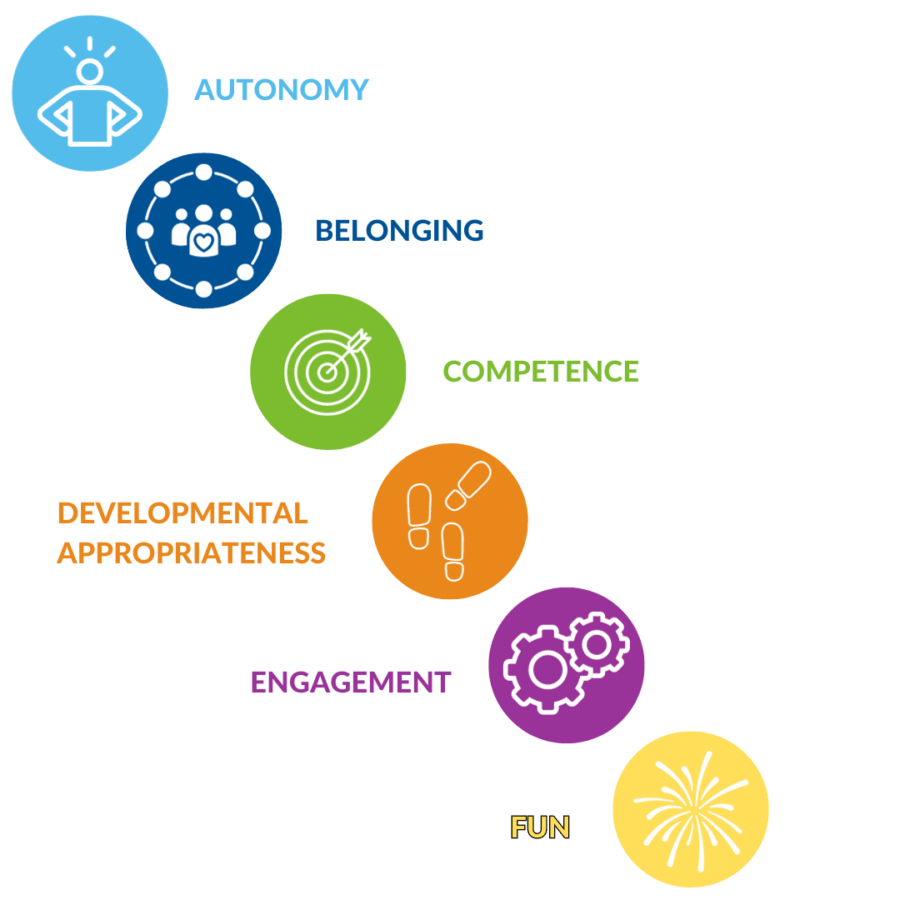 Autonomy
"I want to have a say in what happens to me."   
Autonomy is the need for independence and self-determination; the ability to make choices, to create, to explore, and to express oneself freely; to have sufficient space, to move around, and to feel unrestricted in determining choices and free will. What does autonomy look like in your own life?
Belonging
"I want to feel connected to and valued by those around me."
Belonging is our psychological need to love and care for others and to believe that we are loved and cared for in family relationships, friendships, and working relationships. To belong, we must connect with people by cooperating, caring, sharing, and being involved. Learn more.
Competence
"I want to feel a sense of significance, worth, and accomplishment."
For us to feel capable, we need a sense of empowerment, worthiness, self-efficacy, and achievement. This means an inner sense of achievement, accomplishment, pride, importance, and self-esteem and an outer sense of being heard and respected and feeling competent and attaining recognition. Learn more.
Developmental Appropriateness
"I am nurtured in my continual growth."
Learners need the right amount of challenge, fueled by just enough skill to get through the difficulty. If children are tasked with assignments that are too far beyond where they are developmentally or too easy, they are likely to disengage. Learn more.
Engagement
"I want to be actively involved."
Engagement can happen through play and laughter, but joyful learning also occurs when we are creating, problem-solving, making interesting decisions, and interacting with others through worthwhile tasks. Learn more.
Fun
"I want to do something that brings me joy."
Fun is engaging in an activity, with or without a goal in mind, because you enjoy doing it. We learn through play, and fun is essential to our learning. You have fun when you are smiling, feeling joyful or relaxed, laughing, and doing something outside the ordinary. Learn more.
Whether you are an administrator, teacher, student, or caregiver, we all need Autonomy, Belonging, Competence, Developmental Appropriateness, Engagement, and Fun in order to learn and thrive. 
We CAN meet these needs in schools and we don't need to go to extreme measures to do so. This Guidebook includes links to classroom activities, printable reflection and planning sheets, posters for your classroom walls, and a whole section designed to be shared with families.
This resource is made available through the generous support of the Jack Kent Cooke Foundation.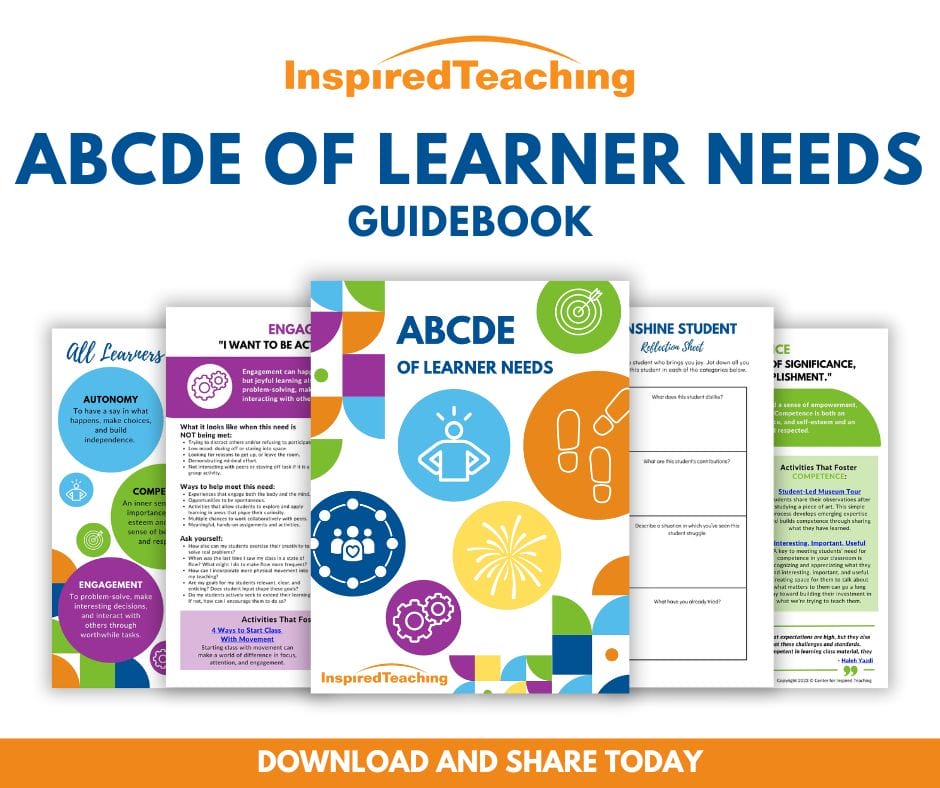 This resource contains the same concepts as our original ABCDE of Learner Needs Guidebook but the examples, research, and activities included are tailored to the early childhood experience. Please share this guide with any early childhood educators in your life and let us know how you use it.
This resource is made possible through the generous support of PNC Bank.
Individual Classroom Resources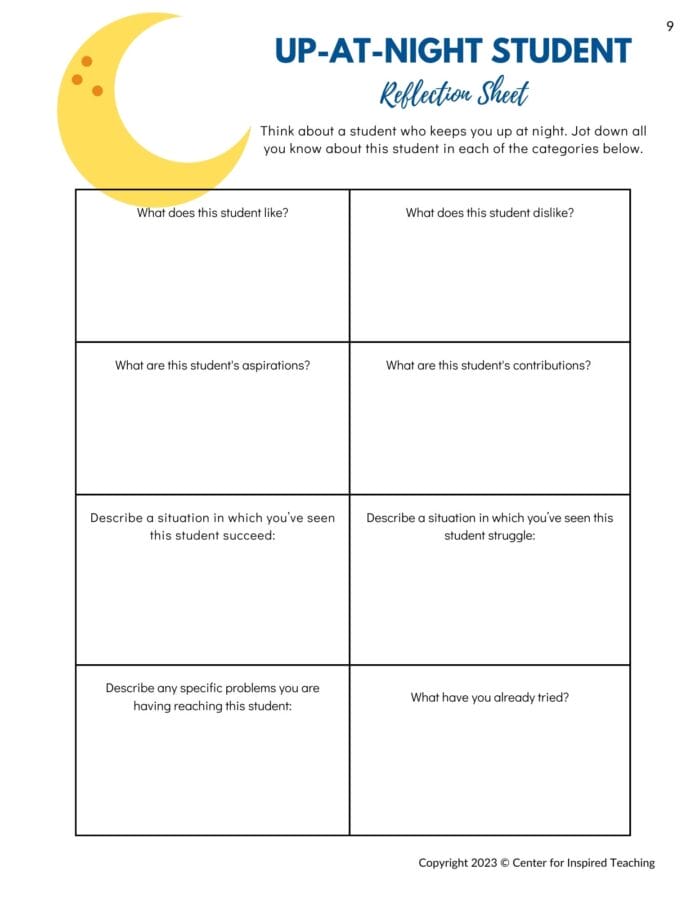 Additional Research→
All Inspired Teaching resources are research-based, developed through in-depth study of existing data and informed by on-the-ground experience of the teachers and school leaders in our community. Learn more about the research behind the ABCDE of Learner Needs, as well as additional sources of information to strengthen your understanding.
"Something powerful happens when we switch from viewing problematic behavior as disruption, defiance, or disobedience, and see it instead as the result of unmet needs. We start looking for lasting solutions rather than handing out short-term rewards or punishments."
– Aleta Margolis, Founder and President
To have more insights, information, and resources like ABCDE of Learner Needs delivered directly to your inbox every week, subscribe to Hooray For Monday!
If you are interested in creating a custom approach for your classroom based on ABCDE of Learner Needs, please contact Director of Teaching and Learning Jenna Fournel: jenna@inspiredteaching.org