Inspired Teaching in Ukraine
Teaching Ukrainian teachers and school leaders to meet students' social-emotional and academic needs during times of crisis.
In Ukraine, displacement, trauma, lack of reliable infrastructure, and constant threats to physical safety are harming the mental and emotional well-being of students and teachers. "School" is taking place in bomb shelters, blown-out school buildings, and virtually — from wherever in the world students and teachers find themselves.
Yet Ukraine's resilient educators remain committed to providing high-quality academic instruction and addressing students' pressing social-emotional and psychological needs.
Center for Inspired Teaching is proud to help meet this moment. We have been invited by Osvitoria, the leading public partner of the Ministry of Education and Science of Ukraine, to bring Inspired Teaching's proven instructional techniques to thousands of educators and students across Ukraine.
Students today, leaders tomorrow
The education of young people is often an afterthought in the larger narratives of war, but nurturing critical thought, creativity, curiosity, and compassion is never more important than in moments such as this. Today's students will be integral in rebuilding and reinvigorating Ukraine; it is imperative we understand the obstacles to learning so that we are able to address and overcome them.
1.5 million children have not had a full day of instruction since the full-scale invasion began*
As many as 700,000 school-aged children are refugees in other countries*
1.2 million children are learning in hybrid environments, splitting learning between in-person and virtual classes*
Constant power outages caused by Russian missile strikes on Ukrainian energy infrastructure frequently interrupt the educational process indefinitely
During unpredictable air raids, safety takes precedence and education is interrupted as children seek protection in bomb shelters
*https://mon.gov.ua/ua/news/serpneva-2023-didzhitalizaciya-osviti-v-ukrayini
The power of improvisation
Teachers who train with Inspired Teaching are trained in the tenets of improvisational theater and are prepared for the unexpected. They are equipped with the tools and strategies necessary for working steadily toward classroom and instructional objectives, while also being ready to incorporate feedback, accommodate change, and adapt their approach to ensure critical lessons are not only received but understood in the context of larger learning goals. Improvisation-based teaching offers a framework to maintain continuity in an uncertain world.
Addressing acute challenges and developing the future of education in Ukraine
Inspired Teaching's long-term partnership with Osvitoria began in the spring of 2023 with the goal of sharing cutting-edge teaching techniques with educators across Ukraine. As they navigate the immediate needs of their students and themselves today, Ukraine's teachers, school leaders, and education advocates are also laying the groundwork for the exemplary education system they envision for the Ukraine of tomorrow.
Inspired Teaching is supporting this effort by:
Developing and leading a three-month course for teachers and school leaders starting in January 2024 to improve instruction by:
increasing student engagement in online and in-person settings

creating lessons that are active and student-centered

designing authentic assessments of student learning

prioritizing teacher and student well-being

learning to engage in dialog across difference, about difficult topics
Providing expertise in developing criteria for principal selection, training, and evaluation
Coaching educational leaders in best practices to meet students' academic and social-emotional needs during times of crisis
Advising on the development of Ukraine's "Distance and Blended Learning" strategy to ensure that the 1.5 million children who are learning online experience an engaging, effective education that builds a sense of belonging
The partnership launched with a three-day, live, 100% interactive online professional development course for teachers and school leaders that has reached more than 1,000 educators across Ukraine.
Inspired Teaching facilitator and mentor Judy White led participants in a reflective and moving activity called "Automatic Writing" which conjured strong emotions and powerful sharing among participants.
Director of Youth Programs, Cosby Hunt, shared an activity called "Profile Pages" that he uses with every new group of students at the start of the school year to foster a strong sense of belonging in his classroom community. 
Continue scrolling or click each button below to learn more about this work.
"We have selected Center for Inspired Teaching and asked them to partner with Osvitoria, because of Inspired Teaching's 28-year track record of teaching teachers to make school engaging, meaningful, and effective for students, and their unique improvisation-based approach which supports students' academic learning and their social-emotional needs and mental well-being."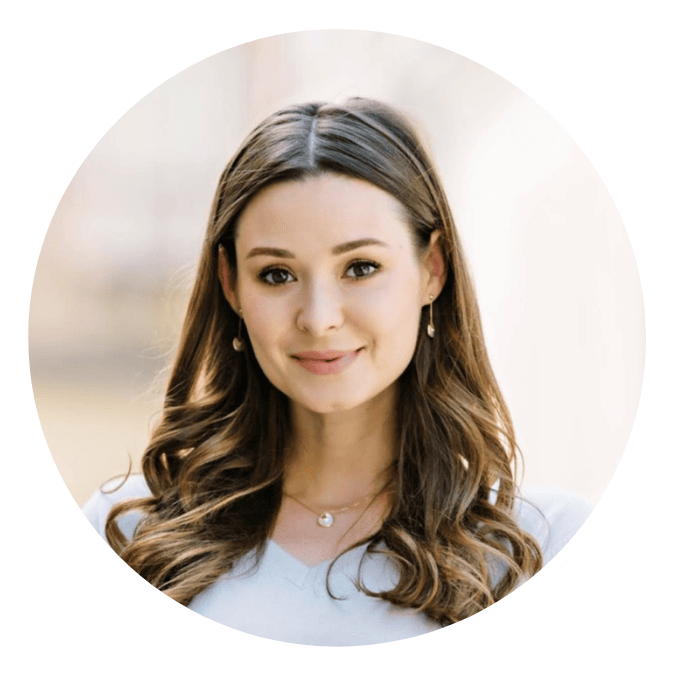 Zoya Lytvyn, Founder and Head, Osvitoria NGO
Equipping Ukraine's educators to make change
Inspired Teaching provides professional learning for teachers and school leaders that transcends instructional hacks and rote exercises. Our work offers educators the strategies and resources they need to bring radical change to how they approach their practice, classroom relationships, and school communities, based on the 5 Rules of Inspired Teaching Improv.
The complex situation in Ukraine necessitates an even more targeted focus on equipping teachers with an improvisational mindset; several times during the three-day Inspired Teaching Institute, a participant would excuse themselves due to raid sirens, reinforcing the unpredictability and risk they and their students live with. It is also within this reality that Inspired Teaching provides participants with strategies for finding joy in their work.
– Ukrainian Inspired Teaching Institute teacher participants
Building learning environments where students and teachers can thrive
Inspired and informed by decades of research from educators, psychologists, and child development experts, Inspired Teaching created the ABCDE of Learner Needs — an easy-to-implement framework for understanding gaps so that teachers have a clear view into areas where extra support can be provided in service of their teaching goals. This is important work for all educators; in the context of war, it is imperative.
Inspired Teaching educators are teaching Ukrainian teachers and school leaders to understand each need and implement strategies for creating learning environments — with or without a physical classroom — where students have the necessary support to reach their potential and fully engage with their education.
Ukrainian teachers are using the ABCDE framework to assess their own needs, shift mindsets, and recognize their well-being, and that of their colleagues, as critical to the success of the learning community rather than an afterthought in pursuit of instruction.
Aleta Margolis, Founder and President       Center for Inspired Teaching
"Osvitoria's decision to partner with Inspired Teaching has enabled us to bring our proven approach to thousands of teachers across Ukraine at a time when that approach is critically needed. We are honored to be able to support Ukrainian educators and students, and we're hopeful for the future of education in Ukraine."
Inspired Teaching for all Ukrainian teachers
Inspired Teaching resources and teaching tools have been translated into Ukrainian and are shared with educators nationwide as part of Osvitoria's online platform for teacher training, which offers access to courses and webinars. This approach is invaluable for teachers and school leaders who are committed to strengthening their practice, but who may understandably face barriers in attending live professional development workshops.
Learn more about this virtual course here.
"By empowering our teachers and providing them with the tools and resources they need, we aim to ensure that every child in Ukraine has access to a quality education, irrespective of the challenges they face due to the ongoing war."
– Zoya Lytvyn, Founder and Head, Osvitoria NGO
"If we are together,

we can cope with anything

,

with any challenge

on the way."
– Ukrainian Inspired Teaching Institute teacher participant
A strong start…
According to survey data, participating teachers gained insights and strategies that will help them create engaging, effective, and joyful learning environments for their students in the weeks and months ahead.
"The Inspired Teaching Approach will be useful in my work."
"The Inspired Teaching Approach will help me build stronger and more meaningful relationships with my students."
"All Ukranian teachers would benefit from learning the Inspired Teaching Approach."
… with much more to accomplish
Inspired Teaching looks forward to our continued partnership with Osvitoria this school year — and beyond. Immediate next steps include the development and teaching of a yearlong course, during which we will equip 100 Ukrainian teacher-trainers to disseminate the Inspired Teaching Approach to more than 11,000 teachers across the country. We will also continue providing expert guidance for Ukraine's principal selection/training and digital learning initiatives and coaching for educators in best practices in academic and social-emotional learning.
This collaboration will enable us to reach educators throughout Ukraine, teaching them methods and techniques of distance and blended learning that not only effectively relay the day's lessons, but also engage, motivate, and support their students.