Hooray for Monday is a weekly blog filled with questions, ideas, reflections, and actions we can all take to remodel the school experience for students. Prefer audio? Listen to the Hooray For Monday podcast! Available on your favorite platforms here.
November 20, 2023
By Jenna Fournel, Director of Teaching and Learning
Last Tuesday, I visited the classroom of Zellee Jones, one of our 23-24 Teaching With Improvisation Fellows. Zellee is a middle school teacher at Center City Public Charter School in Petworth in Washington, DC.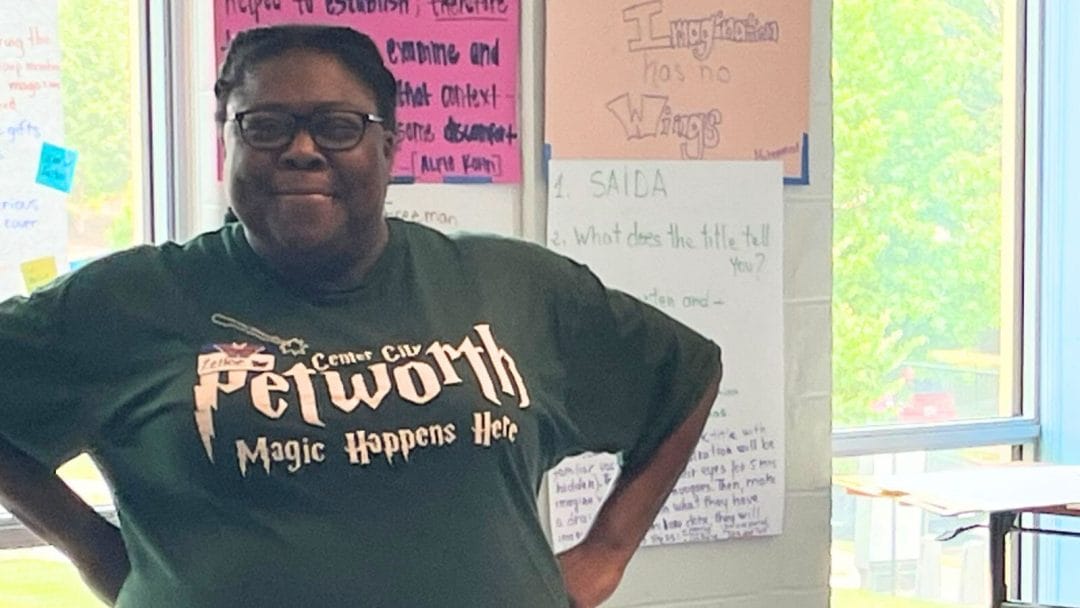 I came a little early. I was scheduled to visit her 7th-grade class and the 8th-graders were just wrapping up, but I'm glad I got to be there to listen to Zellee share with her students her appreciation for how they participated and supported each other's learning during class.
"Today was a good day and I want to thank you for that," she said as they prepared for dismissal. Her students were smiling as they left the room. One student asked if he could take care of her plants as he walked out the door. Sure enough, he came back shortly thereafter with freshly watered pots.
When the 7th graders came in next, it felt like the air was still laden with gratitude. As I had the opportunity to meet the class, I found myself sharing thanks for the students' insights. I then observed the students helping each other and receiving thanks as they translated my questions for English language-learning peers, helped to clarify my directions for those who didn't understand them the first time, and encouraged classmates who were nervous to share.
We practiced mindful breathing, played "What are you doing?" and "Word at a time stories," discussed what it meant to be "above or below the line" and shared what we were curious about. I felt grateful for a good day with that class.
On my way out, I said to Zellee, "This is such a lovely school."
And she replied, "It is. I feel grateful that I landed here."
I could tell, by the comfortable way her students and colleagues carried themselves in her presence, that the feeling was mutual.
What if gratitude is contagious? What if when we show our appreciation of others, of the spaces we're in, of the communities to which we belong – we help others to experience gratitude too? Research supports this as you'll see in the resources below.
What Zellee reminded me — and perhaps this will be helpful for you, too, heading into this holiday week — is that gratitude doesn't require a lot of pomp and circumstance. It can be as simple as stating your appreciation out loud.
May you have opportunities to do that in the days ahead, and may that appreciation come back to you as well.
Hooray For Monday is an award-winning weekly publication by Center for Inspired Teaching, an independent nonprofit organization that invests in and supports teachers. Inspired Teaching provides transformative, improvisation-based professional learning for teachers that is 100% engaging – intellectually, emotionally, and physically. Our mission is to create radical change in the school experience – away from compliance and toward authentic engagement.
Listen to This Issue of Hooray For Monday