January 23, 2023
By Aleta Margolis, Founder and President of Center for Inspired Teaching
Hooray for Monday is a weekly blog filled with questions, ideas, reflections, and actions we can all take to remodel the school experience for students.
You can now listen to Hooray for Monday on Spotify! Check out our podcast here.

There's a reason we human beings tend to surround ourselves with people who agree with us. It feels great! When we offer an opinion (for instance, "All young people should show respect for their elders!" or "Fast food restaurants are bad for you!") it's validating to hear the people around us say "Absolutely! You're right! How could anyone disagree with you?!" 
It's comforting to have people agree with us. And this desire to "be right" leads to motivated reasoning which ultimately leads to finding comfort in our own bubbles. Internet search engines and social media algorithms have been fine tuned to feed into this aspect of human psychology. 
But there is value in intentionally seeking out people with different viewpoints. We grow, intellectually and emotionally, when we engage our empathy and strive to learn what people with different life experiences have to say. And we lose a lot – as individuals and as communities – when we avoid challenging ourselves to listen to folks whose life experiences have led them to very different conclusions than the ones we hold.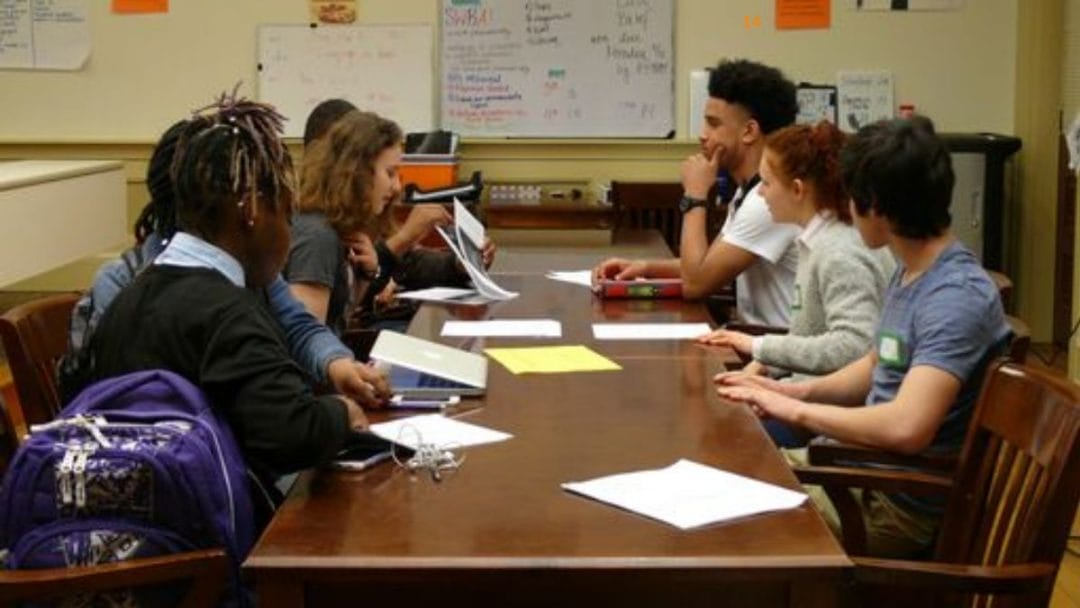 Learning to respond to difference with curiosity, instead of rushing to judgment, is a skill our country urgently needs. (If you haven't watched this clip from Ted Lasso on the subject, treat yourself now!) 
This is why Inspired Teaching created Speak Truth, a program we have been running for nearly a decade, that builds young people's ability to engage respectfully with different viewpoints. It's a model for what should be happening in classrooms everywhere – an example of what students are capable of when curiosity drives their learning.  
This Thursday, 11th grader Naomi Jones from Richard Wright Public Charter School in Washington, DC, will lead an online Speak Truth session titled, "Talking Across Dividing Lines." The discussion will begin with remarks from Helanius J. Wilkins, a changemaker, choreographer, and performance artist who is traveling to all 50 states asking the question: "What does it mean to belong — to a community, to a place, to our own bodies?" What he learns from conversations on his travels turns into dance and video compositions that he performs with others. The idea behind his work is that we fear things we don't know, and if we get to know one another we can begin to eridicate fear and division. "In a time of extreme political and social divisiveness," Helanius explains, "I am metaphorically 'stitching' us back together by drawing attention away from difference as a means to divide/separate but rather to heal and unite."
After hearing about Helanius' work, Naomi will launch the student discussion with questions like, "Why does talking with people who see things differently than we do matter?" All high school students are welcome to attend and participate, and adults may join to observe and listen.
Walking, dancing, talking, and listening are powerful antidotes to the fear that keeps communities divided. Curiosity is the key to moving our communities forward. We have several resources below that offer a classroom connection to this concept. May the week ahead offer you opportunities to reach out across dividing lines in your own life and see what you can learn from the other side.
Listen to This Issue of Hooray For Monday