Written by: Michael Artemus, 2019-2020 Real World History Student, IDEA Public Charter School, 12th Grade

The following post is part of a collection created by high school students in the 2019-2020 Real World History course. The course teaches history through inquiry, equipping students with crucial skills that prepare them to thrive in our complex 21st century world. In the spring semester, students typically complete a 100-hour internship at a historic site or museum but due to Covid-19, this year's class was unable to do so. Out of necessity, the class transitioned to an online model and changed its focus. Instead of learning about public history work through internship placements, Real World History students conducted a series of online interviews with public historians to learn about their work. Recognizing the implications of the pandemic on institutions of public history, the students also asked their interviewees to discuss the short-term and long-term changes this health crisis would have on the field. Each Real World History student then wrote a reflective blog piece about their interview and the spring semester. We hope their unique insights offer readers a glimpse into the experience of high school students in the spring of 2020 and the inner workings of these institutions at a peculiar moment in history.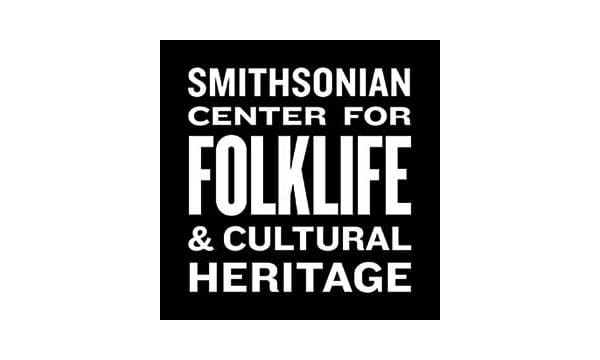 I have been interning at the Smithsonian Center for Folklife and Cultural Heritage for about three months as part of the second semester of Real World History. During the first semester of the course, we conducted interviews with people who were a part of the Great Migration, the 20th-century exodus of African Americans from the Jim Crow South to the urban North.
During the second half of the year, we worked on National History Day projects and were supposedly going to start internships related to public history, but COVID-19 forced the world to stop and our plans to stop. Even so, I was able to continue my internship at the Folklife Center. I worked closely with Dr. Sojin Kim on two projects, both about go-go bands in DC. For one of the projects, I helped finish the transcript of an interview with a drummer and bassist for one of the go-go groups. In the other project, I helped edit a completed transcript, which is a skill we acquired during the first semester when we conducted oral history interviews. I was able to quickly connect to them and my work because I love music and learning more about music. Go-go was not a genre of music I listened to often or that I knew much about, but I've learned a lot about it by working at the Folklife Center. Both of the interviews concerned female musicians, and as a male, I found it interesting to hear a fellow musician's story from a female perspective.
Since COVID-19 prevented many of us from having internships or the experience we were supposed to have, we changed our second semester; we went from interning at historic sites and museums to conducting interviews with public historians from different organizations. Many people, like me, were able to use their internship site advisor as their interviewee. 
Our job was now to conduct interviews based on how COVID-19 has changed the public history field and our interviewee's role. Once we set up the first day of interviews on Zoom, I was more than ready for Dr. Kim. I knew what I wanted to ask her, but on the day of my interview, my internet was having issues. This hindered me in conducting my interview, but I pressed on and asked my questions. 
NOTE: This 4-minute video is an excerpt from Michael's full interview. You can view the full interview here. 
I wanted to learn more about the Folklife Center:
What was different about the Folklife Center compared to other public history establishments?

How did the COVID-19 outbreak affect Dr. Kim and her projects?
I didn't get a chance to ask her all of my questions, but I was able to ask her the most relevant questions. Looking back on my interview, I learned more than I anticipated about the Folklife Center and the impact that COVID-19 has had on the historical world. 
During the interview, I asked, "How has the Folklife Center adapted to the realities of our current situation?" I wanted to understand how an establishment, unlike a museum that other interviewees worked at, adapted to this development. Dr. Kim mentioned something that perfectly summarizes everything she said, and the reality for people all over the globe:
"This is an incredible work-in-progress that we all are embarking on together." No one knows the correct move. COVID-19 has made people immediately adjust to an online world that everyone doesn't entirely understand or have full access to.
During the interview, Dr. Kim said that because of the COVID-19 outbreak, the Folklife Center is in the process of digitizing everything they have so people can access their records without attending the Folklife Center in person. COVID-19 has ordered the world to go to the web. However, millions of people will now invest in the capabilities of the internet because of COVID-19. I believe many public history institutions will digitize their records, so if anything similar happens again, they will be ready. I don't think anyone was anticipating COVID-19 to keep the world locked up. I don't believe that anyone could have imagined the result that COVID-19 would have on the planet. The impact on those who became sick, those who died, those who can't bury those they love, those who can't go to work and support their family, those who graduated this year, those who got an opportunity of a lifetime this year just to have it canceled, and those who live alone. I know that the world will be more prepared in the future.
Governments and businesses will set money aside toward a situation like this, so people can still support their families at home. There will be an increase in websites for most businesses. Schools will incorporate the online world into their lessons, and more students will receive some type of electronic device during the school year. Internet providers might even provide low-fee access to the internet. It won't be fast, but fast enough for those with financial issues. Museums will expand their websites so virtual tours can be more accessible.
The world will change a lot because of COVID-19. The world will become more digital. I'm not sure if this is a bad thing or a good thing, but it is an inevitable result of COVID-19 that we must adapt to. Like what Dr. Kim said, we are in the middle of a situation that the world has never seen.
Everything we do is temporary, a test to see what works and what doesn't.