Inspired Teaching Residency:
A Model for Teacher Preparation
For more than a decade the Inspired Teaching Residency brought many incredible new educators to schools throughout Washington, DC. This program is longer in operation as we are focusing on in-service teachers and youth. We are sharing our engagement-based model with teacher residency and teacher preparation programs around the country. Contact us if you would like to learn more.

 Our Innovative Model

We value the complexity and importance of the teaching profession. The Inspired Teaching Residency carefully prepares teachers for long-lasting, rewarding careers as educators and changemakers.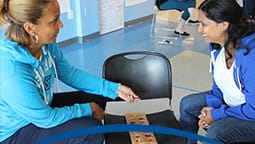 Become a highly effective teacher
Fellows join a cohort of passionate individuals, receive targeted coaching, and earn a Master of Arts in Teaching and a DC teaching license. Through coursework and a Residency Year spent in the classroom of an experienced lead teacher, Fellows seamlessly connect theory to practice, gaining the skills of highly-effective practitioners prepared to lead classrooms on their own.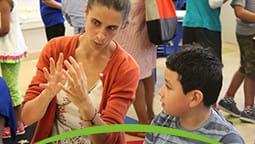 Beyond traditional teacher preparation
Every experience in the program is intellectually, emotionally, and physically engaging. Through professional learning founded on the techniques of improvisational theater, Fellows experience how learning should look and feel. Consistently examining their own beliefs and biases through the lens of equity and privilege, Fellows are prepared to build strong relationships with every student.
Honor the individual
In order to thrive, teachers and students' physical, emotional, social, and cognitive growth must be nurtured. Just as Inspired Teachers value the whole child and uplift student voices in the classroom, the Inspired Teaching Residency values Fellows as individuals, supporting their growth through personal and professional development.
Redefine the role of teacher
Inspired Teachers are changemakers in classrooms, schools, and society. They promote civil discourse and social justice by creating a space where students craft the skills of active citizens in society. By empowering teachers as a driving force of change, we will cultivate a strong democracy that embraces diversity and challenges structures of power.
Being able to observe and debrief with my Inspired Teaching resident gives me an opportunity to also think through my practice in a similar way. I am constantly reflective of the work I do.

Timeline
Summer Teaching Practicum
Alumni Teaching Commitment

of Fellows continue to work as a classroom teacher four years into their careers
of Fellows believe the program is preparing them to be effective teachers
of Fellows say that the Inspired Teaching Residency built their skills in creating a positive classroom climate through effective communication and relation-building
Meet an Inspired Teaching Fellow
Inspired Teaching Fellow Raven Robinson ('17) shares her experience co-teaching Pre-K at Capital City PCS during the Summer Teaching Practicum.
Read more >>
Thomas Morris, Inspired Teaching Fellow ('18) explains why he chose Inspired Teaching and talks about the Summer Institute. 
Read more >>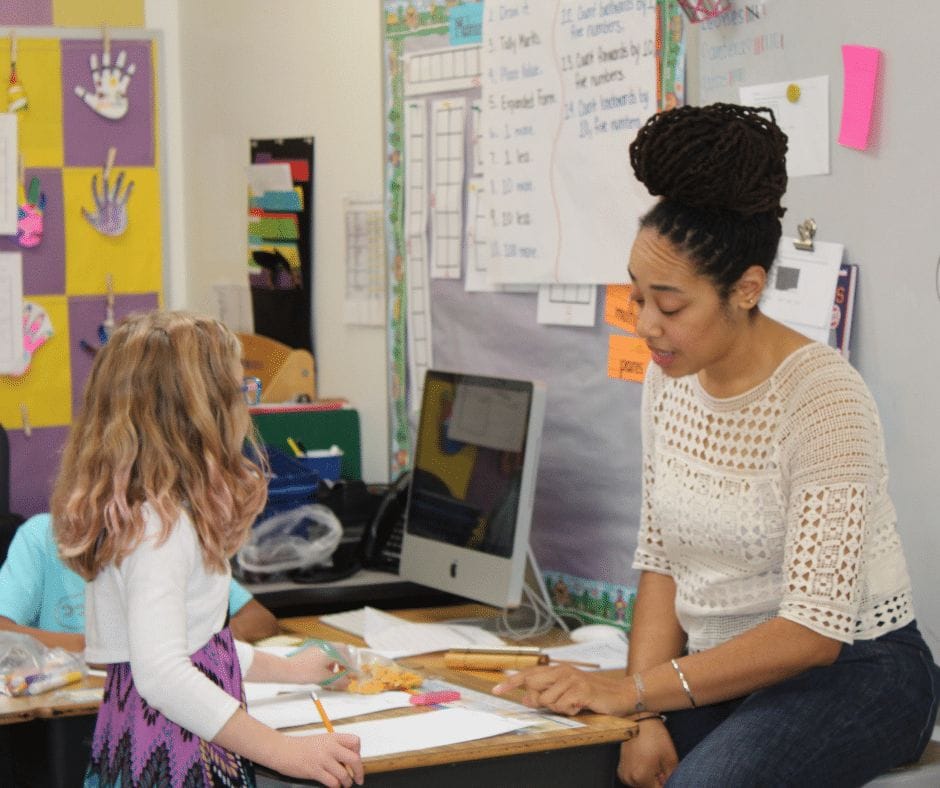 Inspired Teaching Fellow Richelle Chapman ('15) discusses how she begins the school year as a 3rd  grade teacher at Else Whitlow Stokes PCS.
Read more >>