May 31, 2021
By Aleta Margolis, Founder and President, Center for Inspired Teaching
Hooray for Monday is a weekly blog filled with questions, ideas, reflections, and actions we can all take to remodel the school experience for students. 
It's Memorial Day, the unofficial start of summer. This is the day when neighborhood pools open for the season, the smell of barbecue permeates the air, and we all get one final three-day weekend to catch our breath before the end of the school year.
For much of my childhood, my mother was the chief judge for the Rockville, MD Memorial Day Parade. I have many memories of sitting in the stands cheering the floats and high school marching bands as they paraded by. Once I even got to march in the parade as a baton twirler!
Memorial Day holds personal memories for many of us – of family traditions, the day we could start wearing white (though that fashion rule is changing), and more. Most importantly, Memorial Day brings us together as a country to remember and honor those who gave their lives while serving in our country's military.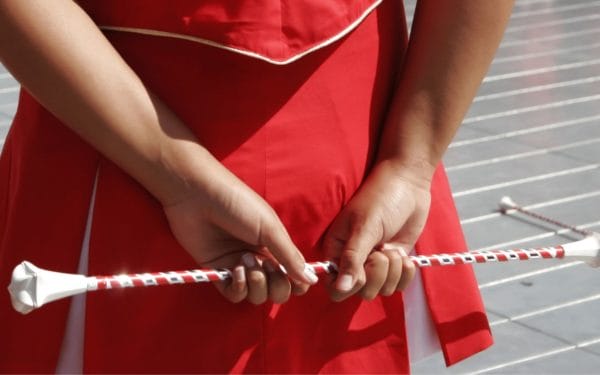 According to Webster's Dictionary, memorial means "serving to preserve remembrance." Preserving remembrances is an intentional act shaped by personal experience, and by those who write the stories to be remembered. Most of the time, stories are memorialized by adults. But the stories of young people, and the ways in which they see the events of the world unfold, have great value.
As educators, we have an important role to play in elevating the voices of our students in preserving the memories of this momentous school year. Let's work alongside them to memorialize hurdles we jumped and unexpected adventures we encountered along the way. Let's find ways to let our students twirl the baton in the exit parade.
Here are a few ways to make that happen:
As mentioned in a recent Hooray For Monday post, work with students to write a history book chapter for this year.

Have students plan and execute an end-of-year parade complete with music, dance, floats, flags, and more.

Talk with students about all the ways we memorialize people, events, and moments in history, (statues, holidays, monuments, printed money, etc.). Have them think up and create a way to memorialize this COVID year.

Create a time capsule of the year with your class and place it somewhere students could come back to, and open it in 10 years.

Create a collective piece of art that includes representation from each member of the class such as a photo collage, t-shirt design, audio recording, video montage, or book of collected writings celebrating lessons learned, obstacles overcome, values reinforced, etc.
There is power in remembering, and in storytelling. There is also healing to be found in recognizing challenge and sacrifice and the incredible ability of the human spirit to survive through both.
Wishing you a happy Memorial Day.