Hooray for Monday is a weekly blog filled with questions, ideas, reflections, and actions we can all take to remodel the school experience for students. Prefer audio? Listen to the Hooray For Monday podcast! Available on your favorite platforms here.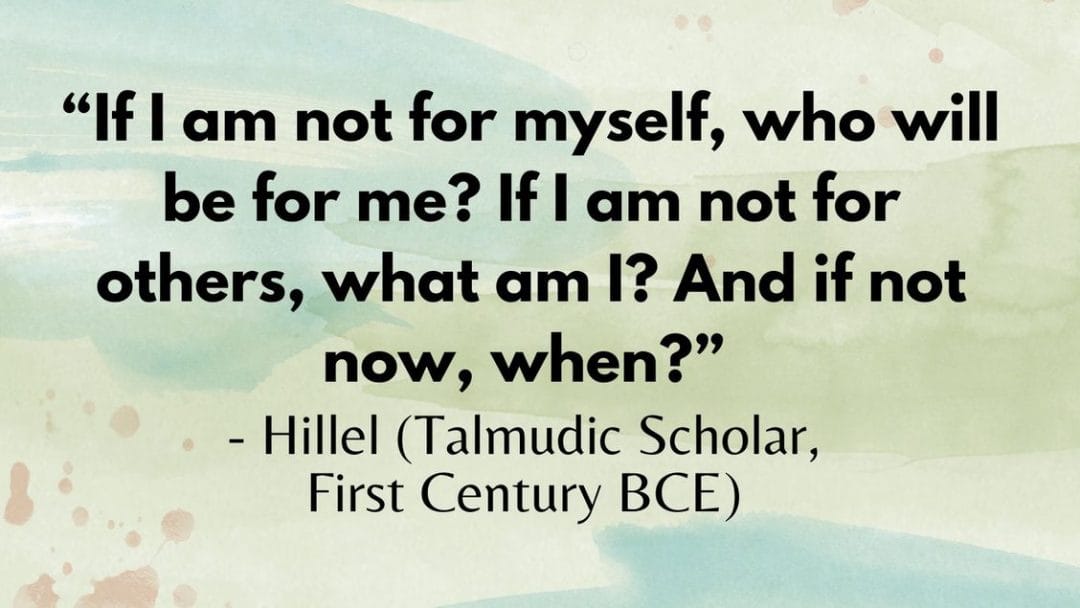 October 16, 2023
By Aleta Margolis, Founder and President
This past week has been excruciating. I would offer details here, but none are needed. We all keep up on the news. We all know what is going on in Israel and Gaza. At least we think we do.
I've been struggling to put into words how I am feeling. I've been struggling to connect the terror I feel as a Jew, and as a human being, to some kind of message that could be useful for educators. Inspired Teaching has always advocated for curiosity and wonder as the core of what school should be. But I was struggling to articulate how that was relevant during this time of crisis.
And then I came across some of the wisest words I've seen in a long time. Viola Davis shared this quote, sourced to writer Ben Sheehan:
Through her powerful post, Viola Davis, Academy Award-winning actor, activist, and philanthropist is speaking about the mandate for curiosity and wonder.
Propaganda is fueled by complacency. Propaganda works when we accept what we hear because it doubles down on what we already believe, or it reinforces stereotypes; propaganda also works simply because we are in the habit of accepting what we're told with minimal questioning. I have written extensively about the mandate we have as educators to teach our students to wonder, to search for context, to engage their empathy, to dig deep and question sources. I have written about why and how to talk with students during times of crisis. Today I am standing up once again, for myself and others, and writing about our responsibility as teachers to teach our students to wonder and dig for understanding during this time of crisis in the Middle East.
My heart breaks for the Israelis murdered and injured, for the Israeli hostages being used as human shields, for the Gazans being used as human shields – all at the hands of Hamas. My blood boils when I read about swastikas in Times Square, chants of "Gas the Jews!" in Sydney, Australia, and other mass gatherings to promote antisemitic hate.
But I am not helpless. We are not helpless. This past week I heard Maryland Congressman Jamie Raskin speak at a vigil for Israel. He said, quoting his father, "When everything looks hopeless, you are the hope."
We can be the hope. We can teach our students to identify and reject propaganda, to engage in critical media literacy and look carefully at news and information sources, to identify and fight antisemitism and hatred of all kinds.
Teach your students about the war between Israel and Hamas. Encourage them to learn about the history of the region and the roots of this war. Encourage them to understand the history of the state of Israel, the history of the Palestinian people, and the history of Hamas.
The future leaders of Americans, Israelis, Palestinians, and all people are in classrooms now. And we have the honor, and the responsibility, of teaching them.
At Inspired Teaching, questions are the heart of learning. Hillel's famous questions are challenging and motivating me today. I hope they will do the same for you and your students.
"If I am not for myself, who will be for me? If I am not for others, what am I? And if not now, when?"  
Hooray For Monday is an award-winning weekly publication by Center for Inspired Teaching, an independent nonprofit organization that invests in and supports teachers. Inspired Teaching provides transformative, improvisation-based professional learning for teachers that is 100% engaging – intellectually, emotionally, and physically. Our mission is to create radical change in the school experience – away from compliance and toward authentic engagement.
Listen to This Issue of Hooray For Monday