January 9, 2023
By Aleta Margolis, Founder and President of Center for Inspired Teaching
Hooray for Monday is a weekly blog filled with questions, ideas, reflections, and actions we can all take to remodel the school experience for students.
You can now listen to Hooray for Monday on Spotify! Check out our podcast here.

Last week I wrote about New Year's re-solutions. This week I'm sharing one of mine: When I encounter problems – personal, professional, societal – I will strive to spend less time worrying and more time taking action. Thinking about this shift in terms of questions, I'm striving to move from, "What might happen?" to "What can I do right now?" 
This week I'm considering this shift in the context of what teachers are facing right now. A poll released in December sounded the alarm bells on a growing mental health crisis in schools. The second anniversary of the January 6 insurrection highlights the tricky balance teachers try to achieve between the need to talk about real things with their students, and concern for how much they can handle. 
Analysis of the current mental health crisis, not surprisingly, can get political. But lack of connection with peers, depression exacerbated by social media, overwhelm with the state of the world, and a pervasive sense of uncertainty seem to be common themes. In a nutshell, that's a lot of worry. And as this recent article from psychologist Tracy Dennis-Tiwary, author of Future Tense: Why Anxiety is Good for You (Even Though It Feels Bad) explains, "worries are diminished by plans and actions. So, once you identify a worry, problem solve in steps."
Our students know there's a lot going on in the world right now, especially those old enough to have access to cell phones. But even for younger students, the flow of information is everywhere: in political ads in between YouTube videos or news previews between TV shows, on the radio, in cell phone alerts, among conversations overheard in public spaces, everywhere. As tempting as it might be to try to turn it all off, that's not the world we live in. And if we pretend it is, our students will call us out. Children spend a lot of time with us in schools. One of the most useful things we can teach them is how to build the skill of turning worry into action. For example: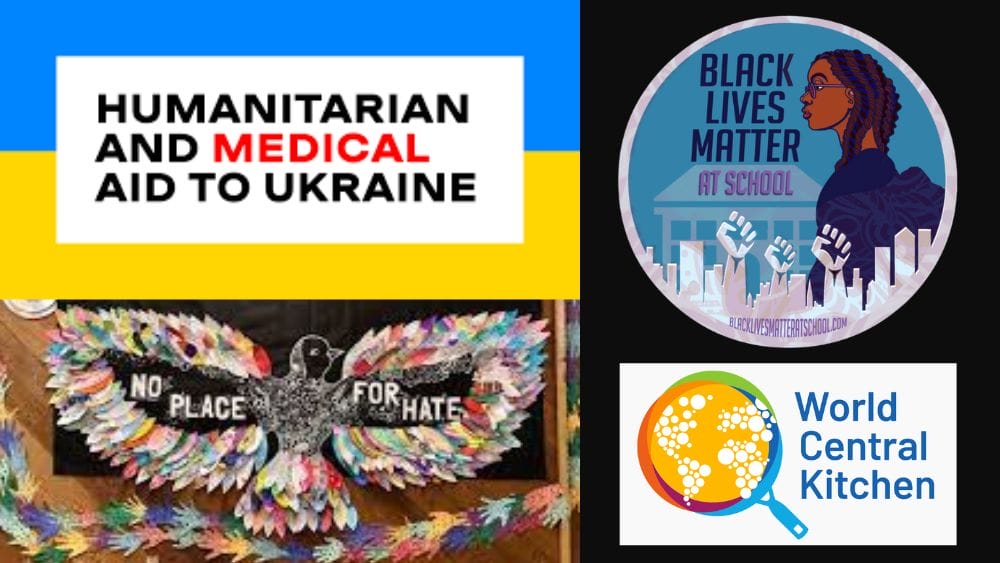 Even as we worry about the well-being of our students, sheltering them from the world we all live in would be a disservice. What can we do to help them shift from "What might happen?" to "What can I do?"
By focusing on action, we offer students opportunities not only to discuss and understand the challenges facing our communities and our society but also to be part of the solution. We can talk about hard things in a way that empowers students, instead of draining them. It's a powerful feeling to know you have a role to play in making things better. You feel better when you begin to see yourself that way.
This week when you feel worry coming on, pause and ask yourself, "What can I do right now?" May action provide you with an antidote. And then in your classroom, may you find occasions to help your students explore that shift as well.
Activities that Inspire Action
In last week's Hooray for Monday we talked about envisioning the resolutions common at this time of year as opportunities to find new ways to solve old problems. This activity encourages students to consider what problems might benefit from re-solving and then take action to work toward those solutions. 
Even in the quiet stillness of the winter students can learn about things that grow. This activity describes the process your class could take to create a butterfly garden which is an action step toward helping the environment. 
Considering the size of our problems in relation to a bigger context can help us understand the nature of the issue better, and sometimes even make the problem seem less huge. This step-by-step reflection activity offers students the opportunity to gain that perspective which can help them see what they might do to take action.
Listen to This Issue of Hooray For Monday