Hooray for Monday is a weekly blog filled with questions, ideas, reflections, and actions we can all take to remodel the school experience for students. Prefer audio? Listen to the Hooray For Monday podcast! Available on your favorite platforms here.
September 25, 2023
By Jenna Fournel, Director of Teaching and Learning
In our September Inspired Teaching Institutes, we presented the 5 Rules of Inspired Teaching Improvisation, and as teachers engaged in each of the activities, we discussed how the rules play a role. The rule Say "Yes! And…" showed up over and over again. In our "Yes! And…" activity, scene partners build on each others' ideas as they imagine a scenario that requires their cooperation.
For an example of what that sounds like in action, listen to this week's Hooray For Monday podcast episode. I've included the transcript here:
David: Jenna, I need to ask you a favor. I need to move this weekend, can you help me?
Jenna: Yes! And you know what, I have one of those rolly trolly things that I could bring over, would that be helpful?
David: Yes! And I can ask my neighbor for his pickup truck and that can make it much easier to move things in the truck.
Jenna: Oh, yes! And that will be fantastic because you know I've actually been practicing driving pickup trucks so I am definitely your girl for driving that truck. Is your neigbor's truck a stick shift?
David: Yes! And it has huge wheels so everyone will see you driving.
Jenna: Oh yes, that will be amazing. And maybe we could put some flags up there to draw attention and I'll feel like a truck driver in a parade.
David: Definitely, yes! And we can put a banner that says, "It's moving day! David is moving!"
As David and I played, our voices and movements became more animated as we were both envisioning this joyous scene. It feels great to hear someone say yes to your ideas. It feels great to say yes to someone else's ideas. And after we all had a chance to play, we talked about how this connects to the classroom.
Grace, a high school math teacher, noted that often the constraints of time push teachers to take a "no" approach. "Students sometimes volunteer things to do in class and as a teacher you have a lot of things to do… So we cut them off and say, "Not today, let's move on." And now I'm doubting that." 
Cecile, an elementary French immersion teacher, shared how she uses a "Yes! And…" approach when her students do projects that deviate in some way from the structure of the assignment. This enables her to celebrate their creative approaches rather than point to this as a flaw. "It's about giving them confidence when they have a hard time doing something or doing it the way it was asked to be done by the teacher."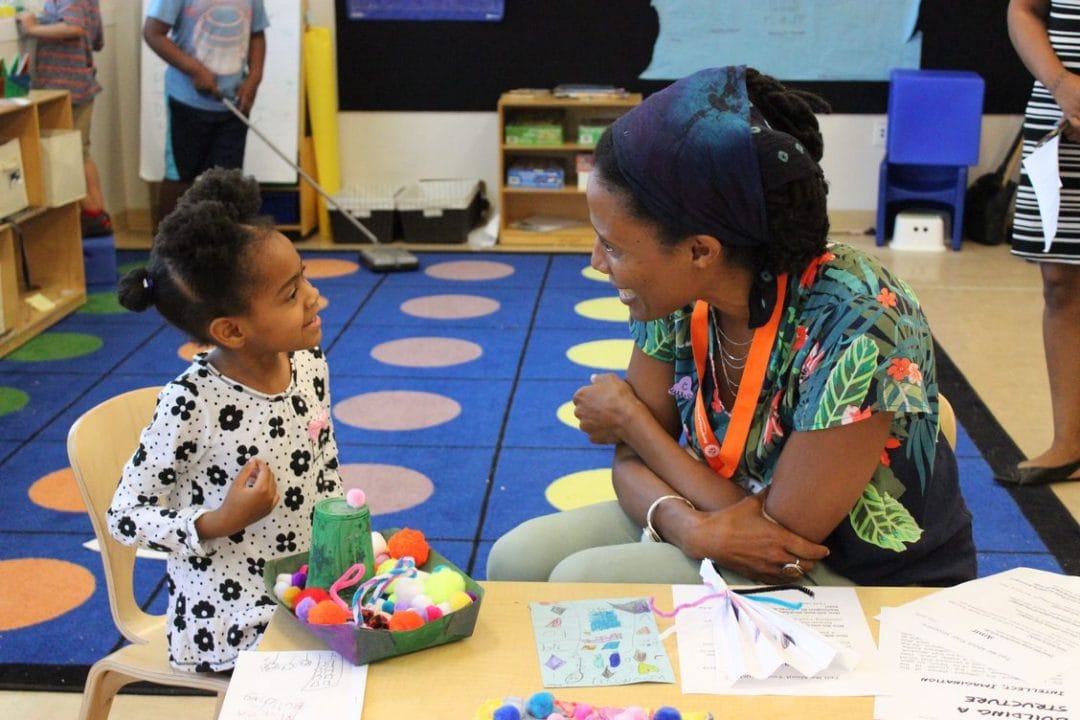 "Yes! And…" is a fun game to play, and it's also a productive way to live. This week, challenge yourself to think of all the places in your days when you might adopt this approach. 
Could you take a student up on their zany idea? 

Could you build on a colleague's suggestion and make it even better? 

Could you try something completely new and encourage your friends or family to do it with you? 
Life looks very different when we shift our mindset away from "no" or "but." A whole new world of possibilities opens up when we challenge ourselves to start with YES!
Hooray For Monday is an award-winning weekly publication by Center for Inspired Teaching, an independent nonprofit organization that invests in and supports teachers. Inspired Teaching provides transformative, improvisation-based professional learning for teachers that is 100% engaging – intellectually, emotionally, and physically. Our mission is to create radical change in the school experience – away from compliance and toward authentic engagement.
Listen to This Issue of Hooray For Monday