January 27, 2015
(Photos: Ayo Magwood/Maret School)
Real World History students and students from the Maret School organized an interschool viewing and discussion of the movie Selma.  Meeting in the atrium of the National Portrait Gallery, students shared their thoughts about Selma, the civil rights movement, and current calls to action, such as #blacklivesmatter.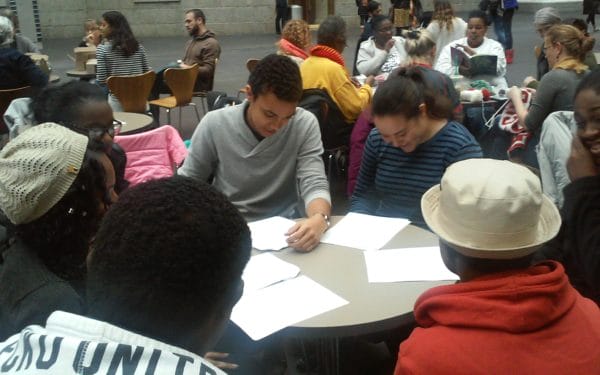 Their discussion built on an previously held seminar in which students discussed Ta-Nehisi Coates' article "The Case for Reparations."
Real World History is piloting a new way to gauge high school success, modeling a blueprint for 21st century teaching and learning. Learn more about this award-winning program.